Win Thompkins
Producer/Singer/Songwriter
Win Thompkins aka Uncle Win
A renowned Gospel Artist who has achieved great success in the Gospel Music industry, makes his transition to R&B.
At the tender age of 14, Win met Country singing star Zeke Clements who was so impressed with Win's voice that he signed him up for his first recording deal with Cross & Crown Records.  Two years later, he and his brothers recorded their first album entitled "Keep on Pushing". And as they say, the rest is history. Since then he has recorded more than 300 songs and has seven albums living in the marketplace.  
In 2002, Win released his first true inspirational new thought CD titled "With People in Mind" that he performed at local south Florida Science of Mind Centers, Unity Churches and Universal Truth Centers, in between his Gospel tour dates, Win has been longing to get back to the freedom of sharing his true heart beliefs through music without limitations, that he vows to do in 2017. 
In 2004, he released an album which was the first of its kind. The title of the album was "Foot Stompin (vol. 1)". The album was a great success and many would say that while listening to the album you couldn't help stomping your feet clapping and dancing in the spirit. This album earned him the title of the Ambassador of "FOOT STOMPIN" Gospel Music,which in turn led to a great relationship with the Broward Meals on Wheels organization that is on going to this day.
One of his greatest achievements is the release of the "Leaning Tree" album in 2009.  CD sales surpassed any previous cd sales as it spread rapidly throughout the southeast.  This CD continues to have brisk sales and he now has a significant following of gospel music enthusiast that refer to him as the "Leaning Tree Man".
Win's 2013 Stellar nominee album entitled "I May Be Hoppin", features an array of musical combinations including steel guitar with a twist of country that transcends gospel music into a captivating force that summons and embraces you with the sweetness of the spirit.  That's the call of the Ambassador of Foot Stompin Gospel, Win Thompkins, who shares the power of sharing.
Win's aspirations and commitment to inspire others must have been an in-born trait to up lift through music, and activism to brighten up people's lives.
He's produced 10 Gospel Inspirational CDS touching people's lives all over the country by means of radio and live events.  This is his purpose for being here on this Planet.
Uncle Win's long awaited love & Romance release
Uncle Win breaking the chains of limitations by making his transformation from the gospel genre, by expanding into R&B/ Soul. He has been writing and recording gospel, R&B / Soul music for over 30 years.
He abandoned the R&B / Soul side of himself by shelving them, not realizing that  they were just as much a part of him as his gospel / inspirational music was.
Well he's ready as ever to expand with his long overdue R&B/ Soul- Love & Romance CD, starting with covering the song  "Let's Do It Again " by the Staple Singers. The first single from his Lp album titled "The Luv Factory" for all the slow jam music lovers and couples. It's also a longtime dream of his to record a single with Mavis Staple. 
Uncle Win " The Master Serenata" lays it all out like only the Master can. Uncle Win's Music Productions, Inc is owned and operated by Uncle Win and wife, Precious "Precious Luv" Thompkins.
Discography
1. The Lord's  prayer & Searching for Jesus 45" Single (Thompkinaires)    1972
2. Keep On Pushing : Album (Thompkinaires)     1974
3. Smokin Crack Album (ChristWin's Band)    1987
4. Alive and Well cassette Album  (ChristWin's Band)  1989
5. Kickin With A Friend CD   Album      (C-Win's) 1994
6. Changed My Life  CD Album   (C-Win's)   1996
7. With People In Mind CD Album (Win Thompkins)     2002
8. Foot Stompin Vol 1 CD Album  (Win Thompkins)   2004
9. Foot Stompin Christmas CD Album    (Win Thompkins)    2004
10. Live and Up Close CD Album   (Win Thompkins and the Stompers)   2005
11 .Bush Harbor Revival CD Album  (Win Thompkins and the Stompers)   2006
12. Foot Stompin Remix CD Album  (Win Thompkins and the Stompers)  2005
13. Scouts and Friends CD Lp NLR  (Scouts and Friends Choir of America)  2006
14. Project Joshua CD Album  (Uncle Win)    2008
15. The Leaning Tree CD Album  (Win Thompkins and the Stompers)     2009
16.I May Be Hoppin CD Album (Win Thompkins and the Stompers)      2013
17. The Master Serenata  EP CD  (Uncle Win the Master Serenata)    2016
18. The Luv Factory  CD Album (Uncle Win the Master Serenata)     2022
Artist Produced by Uncle Win
1. Roger Bryant: Lp casstte  1990
2. Derrick : Love Code  Lp album  on  Marlee Records  1993
3. Darrell Jones: You Bring Me Joy   Lp CD on Marlee Records   1995
4, D-Soul: Blessed Event   Lp  CD album  on DM Records  1996
5 .P-Town Boyz  1997  DM Records
6. Infinite Game 1997  TFW Enterprises
7. Bass Patrol AngelsVol 2    Lp CD  on Joey Boy Records   1998
8. Kinship Konnection   Lp CD on Number One Records 1999/ Harry Wayne Casey aka: KC
9. Frankie Rawls: Taste and See   Lp CD   on TFW Enterprises
10. Ball Hogg Boyz    Lp  CD    TFW Enterprises   2000
11. Field Boyz         Lp  CD     TFW Enterprises   2000
12. Young AC          Lp  CD     TFW Enterprises     2003
13. The Math Party Projects : 8 CD Lp  Dr Stephanie Pasley   2005-2011
14. Roman Peterson: Let's Have Church    Lp CD    Uncle Win's Music
15.  EayVo: I EayVo  Lp CD  Uncle Win's Productions inc   2023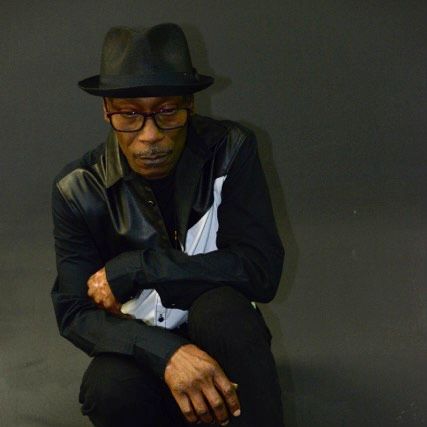 Art "Da Noise" Wilson
Reggae
Art "Da Noise" Wilson is a musician, composer, songwriter, and music producer, from Florida.  Art has enhanced his musical production knowledge by attending and graduating from the elite SAE institute of Miami. Art has been in the entertainment industry over 30 years.  He has not only maintained a steady flow of composing and song writing for many different artists and music genres from hip hop, r&b, jazz, gospel, and even country. He continues to push the boundaries of producing music throughout his career by collaborating on different projects.  His company Drop Note Productions an independent music production company; has recently release a gospel soundtrack with artist "BCOG", as well as other independent artist projects. Art "Da Noise" Wilson has continued to develop and master his own music style.
Marco Vernice
Rap
Distinct yet so natural, Marco Vernice is a songwriter, singer and producer most set apart by his fervent work. Despite him starting as a hip-hop rapper at a very tender age, Marco's talent steadily grew over the years into something versatile and not limited to a particular genre. His music is so engaging unquestionably leading his listeners on an unforgettable journey. The smooth blend of his melodic rap and lyricism gives his work a rich and vibrant touch. Big things are definitely coming.